Global Executive MBA Program – Presentation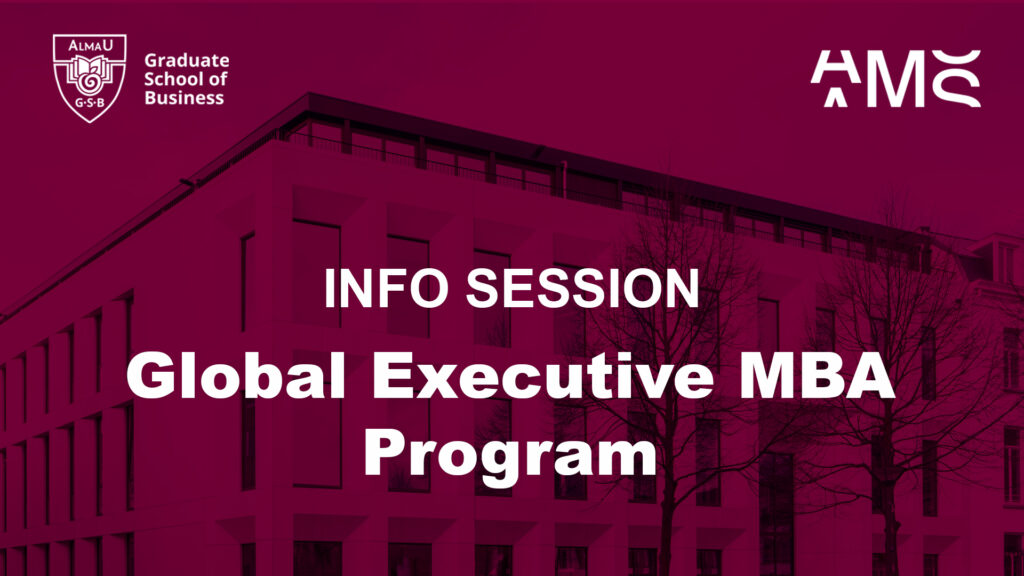 On the 1st of July, the Graduate School of Business AlmaU together with Antwerp Management School presented the brand-new double degree program, Global Executive MBA.
At the info session Jeroen Martens – Business Lead Executive Masters, and Janick Fierens – Academic Director, discussed various features of the program, its structure, the profile of the EMBA students as well as opportunities the program can offer, and what career development graduates can expect. In addition, there were discussed international modules that students will attend at Massachusetts Institute of Technology | Center for Transportation and Logistics (USA), Singapore Management University | Lee Kong Chian School of Business (Singapore), and the American University of Caïro | School of Business (Egypt).
If you have missed the session and have questions, contact us. You can also check our website for more info.